Perhaps online dating seems like a safer, less tedious way to find a partner, but it surely has its downsides. As an example, you have probably heard of the Ashley Madison scandal, where the said website which offers extramarital affairs was hacked and its database got spilled showing a lot of names of people who were unfaithful.
Aside from learning that there were 37 million users on the "cheating" website, there are some things people didn't really notice or think about that were equally (or more) important. With that in mind, here are some of them.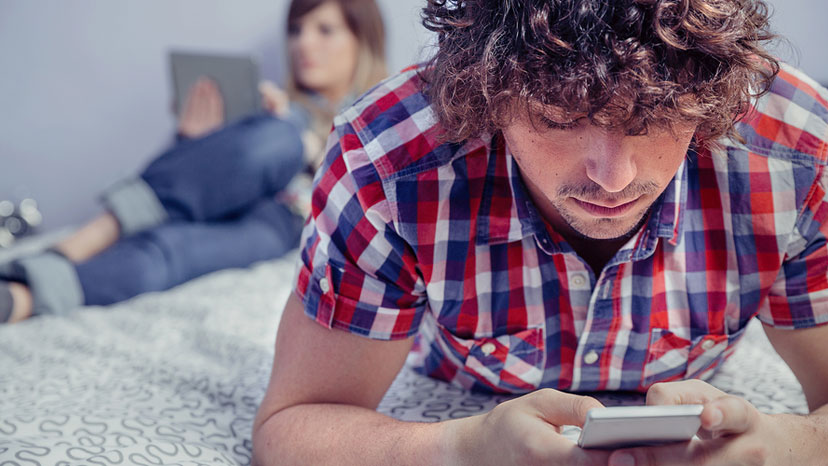 Cheaters And Bots
We can't say that the gigantic number of registered users on Ashley Madison isn't scary, but there are worse things we learned when this whole ordeal took place.
For example, the cracked database showed that about 1 in 3 married men in Canada was an active user on the affair website. If half of about 20 million revealed male accounts were in the state, it means that a whopping 10 million Canadian men were registered users on Ashley Madison!
Not only does this show that the infidelity rate in Canada is great, but it should also serve as a wakeup call for all women who believe their marriage is fail-safe.
Interestingly enough, these numbers don't quite fit – out of 37 million total users, 20 million were men and 5.5 million were women. But what happened to the 12 million accounts? Now this one is a doozy – these were all sophisticated female bots, created to chat with millions of male users by sending fake messages, all in the goal of creating the illusion that this site was indeed a playground riddled with women eager to hook up with them.
More Than Infidelity
Apart from all these proven facts, we also got an inside view on how the website actually worked. Author Charles J. Orlando took it upon himself to do the research and write an article titled: "Why Women Cheat: A Married Man Goes Undercover On Ashley Madison."
For this stunt, Orlando created a legit profile on the site, posted a genuine profile photo, and made sure that his profile made him look not too eager and not too nice, but still attractive. After less than a day, the author had over 30 messages from various ladies in his inbox, which was more than surprising.
In his article, Charles said: "I discovered that to satisfy their deep longing for passion with minimal risk, many women sign up for Ashley Madison to have virtual sex via chat." And that's how we know this website wasn't just a place where you can find someone for an affair.
If there's one good thing that came out of this whole ordeal, it's the massive amount of data served to sex researchers on a plate. It's a well-known fact that doing polls and surveys can be a tedious task, especially when the theme is something as intimate as sexual habits.
We can only guess that a lot of these researchers felt great when they realized they can now sweep through millions of people and their sexual preferences and habits, as well as demographic details, all thanks to Ashley Madison.