Online dating sites are a great place to start searching for your potential match, especially if you haven't had much success when it comes to a conventional type of dating.
This new type of matchmaking may be a little bit less stressful, but don't ever think that you can't make mistakes there as well. You can, and you've probably made some of them at some point already, but hey, we all learn as we go.
That is exactly why we're here, to tell you what things you should definitely avoid while writing an awesome online dating profile. So, stick around and check out some of the things you simply must not write if you want to be successful in this magical world of online dating.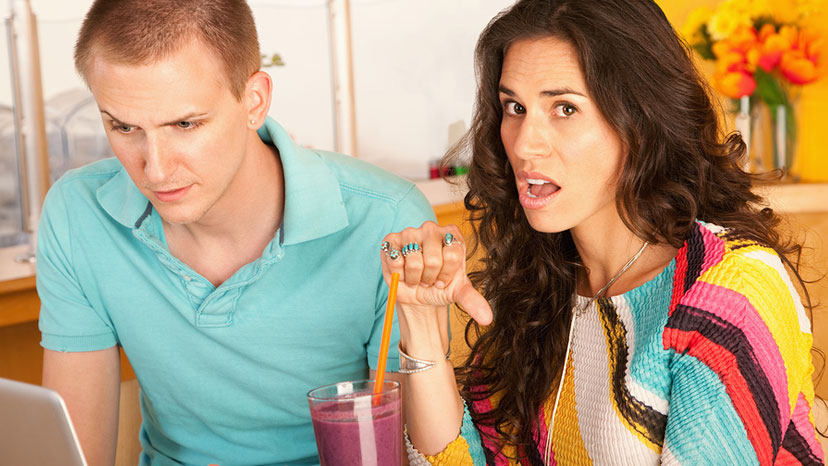 Avoiding Boring Clichés Is A Must!
Don't ever write something like "I love long walks on the beach" because that kind of statement will make people vomit, literally. They've heard it so many times that it's not even funny and entertaining anymore.
Also, don't say that you love music or that you love to laugh. I mean, who doesn't, right?
Literally everyone in the world loves to laugh and listen to quality music. You would be surprised to hear how many online dating profiles have these clichés written in the description. So, do your best to be unique and try to stand out from the crowd.
Don't Praise Yourself Too Much
This is actually very important. Of course, you want to point out some of your best qualities, but bear in mind to remain modest and down to Earth. Praising yourself too much can be rather off-putting and most of the time that appears to be a deal-breaker.
Therefore, don't write things like "My friends say that I'm funny, interesting, smart, good looking" and so on and so forth.
First of all, they all know that that's actually you talking about yourself and even if your friends are really saying all that stuff, their judgment is definitely impaired because, well, they're your closest comrades.
Don't Just Say That You're A Lot Of Fun, Show It
Simply stating that you're an outgoing person or that you travel all the time is not really going to convince anyone that's true. You have to provide some proof. Pictures or it didn't happen!
Everyone can say that they've been all around the world, but when other online daters don't see any of the photos that may prove that, they're just going to disregard your profile and move on. So, show, don't tell!
For God's Sake, Don't Write "I'm Normal"
It's baffling how many online dating profiles have something like this written in the description. Why would you emphasize the fact that you're normal?
It sounds awful, like you have something to hide, and that will definitely scare people off. If they sense that there's something fishy about you, you can forget about being successful in the online dating arena. Just act casual and be yourself, someone will find that normal enough and you'll find your perfect match in no time.