Online dating for the older population in Canada has seen a sharp increase in popularity over the last several years thanks to many sites that offer superb service and great results.
More and more senior Canadians are turning to the internet to find friendship, companionship and love.
Some are looking to meet new people for casual conversations while others are seeking a serious commitment.
If you fall in the serious commitment category, we'd like to go over the 3 easy steps that can help you reach a desired outcome fast.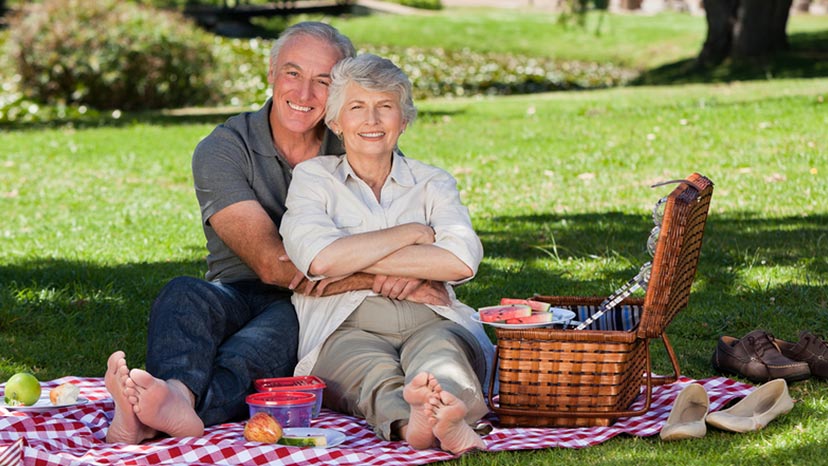 Step #1: Choose The Right Site
Choosing the right site is one of the crucial steps to ensure you meet your perfect match quickly.
As you search through the sea of available senior online dating communities, try to keep in mind that the site's member base is the most important box that needs to be checked.
Sign up for sites with as many users as possible to have access to the largest possible pool of potential dates.
Read the other users' comments about the usability of a site and make your decision based on its success rate.
Sometimes you can even open a profile on multiple online dating sites to test them out, see which one works best for you, and look for dates at different places at once.
Step #2: Keep Updating Your Profile
A fresh-looking and well-maintained profile is what attracts visitors to your page. Change your profile picture regularly, at least every two or three weeks, and always use clear headshots.
Stay away from group pictures where you're posing with friends and family because people won't know which one is you.
Share tweets and your thoughts on the current events, things happening in your life or anything you may find interesting and that can attract other users with similar interests.
When you have an active profile with lots of visitors the site administration will send extra traffic your way and feature your page as one of the more popular ones.
All this translates into more dates and a better chance of finding your perfect match.
Step #3: Be Active In Your Search
Once you've got steps 1 and 2 covered, make sure that you actively search for dates.
Although all the major sites in the industry have state-of-the-art algorithms that send compatible matches your way on a daily basis, actively searching for dates by contacting other members goes a long way.
Online dating is a numbers game, and the more dates you go on the closer you'll get to finding your match.
This may not be as comfortable at first, but once you realize there are many options out there you'll start to enjoy dating again.
When you find your match you can kiss online dating good-bye, but until then follow our tips and tricks to navigate these waters as effortlessly and quickly as possible.
And remember, love will find you when you least expect it!