One thing is for sure – dating is hard no matter who you are and what you're looking for. Online dating principles in the Canadian LGBT community are basically the same as in any other niche, with a few very important aspects to keep in mind.
First of all, keep it real and be honest with yourself and your potential suitors to avoid hurt feelings, time wasted, and other similar unpleasantries. For instance, if you're bisexual, state that in your profile and state whether that is a trait you find desirable in your potential match or not.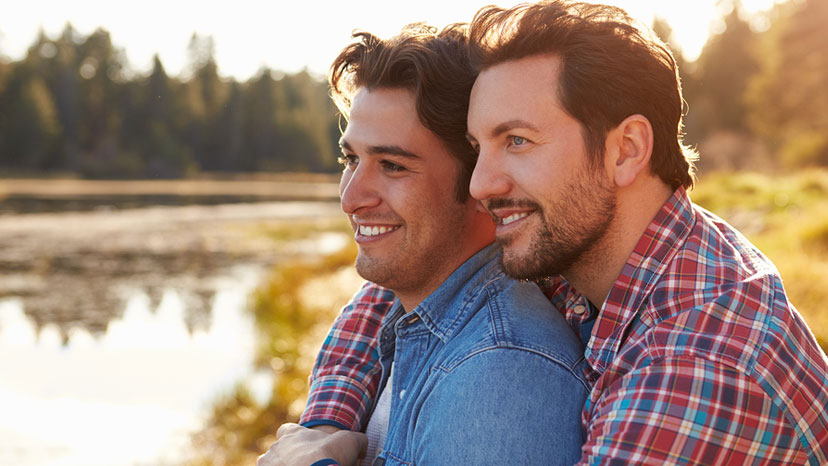 LGBT singles looking for dates on Canadian dating sites should keep in mind that privacy is just as important to the rest of the members as it's important to them. That being said, sticking to online dating sites designed specifically for users looking for same-sex partners might be a good idea as those are usually more discreet compared to their mainstream counterparts.
On that note, we'd like to point out that the most visited online dating sites in Canada have very large pools of LGBT members looking for same-sex relationships for you to expand your search and increase your chance of finding your perfect other half.
As for the other etiquette regarding online dating, particularly those unwritten rules no one ever talks about, we'd like to share our tips, tricks and secrets so you know what you're getting into when starting to navigate the waters of online dating.
The first rule of etiquette for single LGBT individuals looking for matches on Canadian online dating sites is this: the more you express your true nature the more you're likely to find what you're looking for even if that means you'll get rejected in the process. Be exactly who you are, respect yourself even if you're scouting different types of people as potential partners. This includes your taste in music, clothing, food, leisure, and especially tricky things like fetishes!
If you're meeting someone you've met online for the first date, be credit card sexy, as many people like to call it, and offer to pick up the check. Pay it in full, tip included. If your date engages in a check dance and insists on paying, either let them pay and be prepared to fork over the cash next time, or pay the bill and move on.
Another thing to keep in mind when you start dating in person is to let your date speak as well. This one is definitely more from the common sense books than etiquette books, but we feel the need to state it again because it is so often forgotten and ruins so many dates that it's a shame more people don't bear this in mind.
Caring about your own needs and the needs of the other person in your online dating behaviour is what the world needs more of, despite the fact that many lines get blurred in the digital world and we tend to lose ourselves in the crowd.