Online dating all over Canada is a fun and exhilarating experience that more often than not results in compatible people starting friendships and relationships.
Alberta is no different.
Full of interesting people leading all sorts of lives, online dating in Alberta produces matches faster than most other provinces.
Why? Well, Albertans have long mastered the art of internet dating!
To help you brush up on your online dating skills, we've composed a list of tips and tricks to help you find the type of person you're looking for online – quickly and with as little obstacles as possible.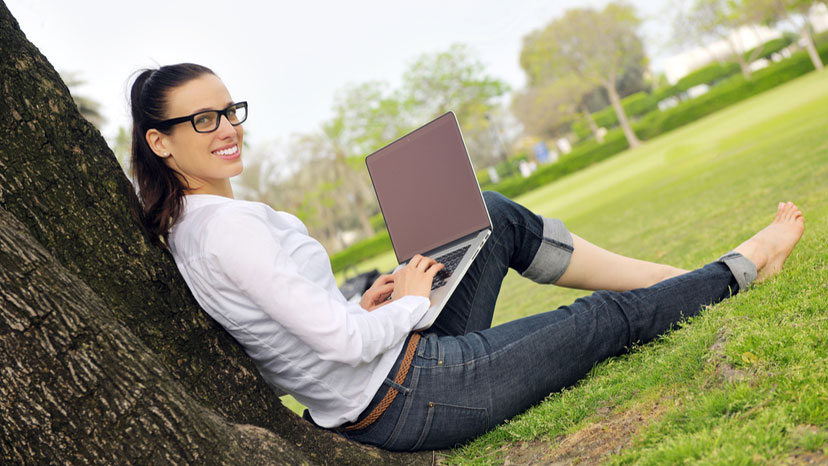 Tip #1: Watch Out For Location
It is definitely easier to meet new people when you live in a bigger city as online dating is a numbers game, and the bigger the pool of potential candidates the better. At the same time, we must not forget that online dating works well in the more remote regions too.
Also, your soulmate may not live near you, but it's highly likely they do exist somewhere in Alberta.
The rule of thumb is to set the location parameter on your online dating profile to a 100km radius or less. That way you'll eliminate the potential problem of someone having to travel long distances just to date.
Needless to say, if you find someone you can see yourself building a future with, relocating within a 100km radius should not be a major problem.
Tip #2: Keep An Open Mind
Setting really high standards for your potential dates that mere mortals simply cannot meet – will not get you far.
The beauty of online dating is not just that everyone is doing it, and the number of potential matches is huge. There is also the fact that you can meet all sorts of people with various backgrounds, lifestyles and goals who are looking for someone to date.
This is not the case if you're looking to meet people through traditional means, such as at a bar, a nightclub, concert, etc. They might all be very interesting, but they might not be available! On online dating sites, everyone's available and you should take advantage of that to explore new territory and see what's out there.
Mind you, in order to do that, you need to keep an open mind and give people a chance.
Tip #3: Regularly Maintain Your Profile
In terms of technicalities, regularly maintaining your profile will get you far in the world of online dating. By 'regularly' we mean several times a week, and by 'maintaining' we mean posting new photos, tweeting, and updating your personal information.
A nice profile reflects positively on you and attracts more people to check you out. At the same time, it registers with the site as a popular page, which means the site administration will send more traffic your way by featuring your page on prominent places on the site.
In plain English, this translates into – more dates for you!
Looking for love in Alberta can sometimes be tricky if you're a newbie or you've been out of the game for too long. Luckily, the little things that you can do to meet your match are definitely worth the time and effort.