When venturing out onto the online dating scene, everyone gets a surge of excitement and optimism, quickly followed by a dose of confusion and anxiety. The online search for love seems pretty straightforward and easy at first, but as you make your way towards joining an online dating site and creating a profile, you realize that there any many factors you need to take into consideration when it comes to simply representing yourself in the most valid way.
No one wants to be left in a dark corner, trampled on by unsuspecting people whose profile gain much more attention than their own. Alas, that situation often plays out on dating sites of all types and categories, especially on sites that cater to big cities specifically, like Quebec.
Some profiles are incredibly popular and gain a lot of attention, while others disappear into the Bermuda triangle of unnoticeable love resumes. Luckily, that unpleasant situation can be avoided if you know how. In order to truly master the Quebec online dating scene, you must abide by a few simply rules and carefully take on each step of the process.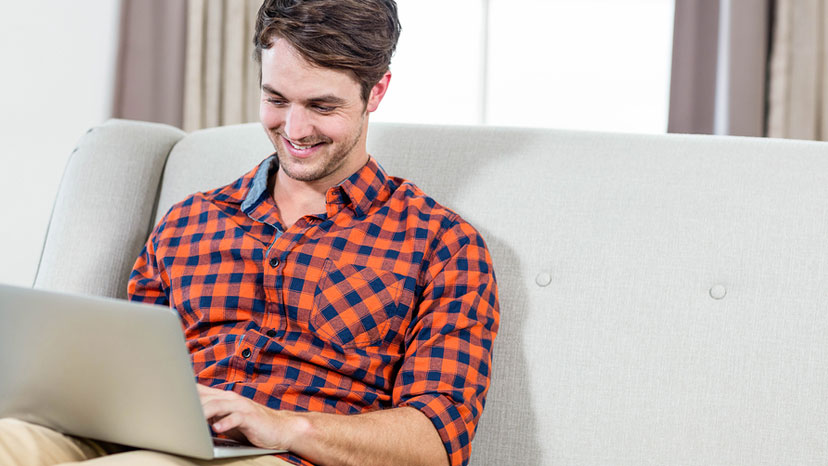 Do Your Research
When taking into consideration the huge quantity of information that can be found on the internet, it's pretty shocking when people don't do their research. Use the tools you have been given, and thoroughly research all of the dating sites that cater to Quebec. Try to find solid, objective reviews of those sites, preferably made by real people who have experiences those sites first hand. Also, ask around, maybe someone in your friends and family circle struck gold on some of Quebec's online dating sites! Don't forget to keep in mind that some sites were made by scammers for one purpose and one purpose only, so if anything looks fishy – don't join the site.
If your research has led you to think that there are several valid dating sites targeted at people in Quebec, don't spend a lot of time thinking about which site to join. Simply join all of them! If you cast a wider net, you're bound to catch a lot of fish during your online love search.
The Profile
After deciding on dating sites that appeal the most to you, it's time to create your profile. Be honest, genuine, and avoid sounding too generic. Most people will write the first non-specific things that come to their minds about themselves on their online dating profiles, and those people usually end up in the Bermuda triangle mentioned earlier by default.
You need to stand out in order to truly master the online dating scene in Quebec, as there are thousands upon thousands of people in the city who are, just like you, looking for love via a dating site. All people are unique, including you, and your profile should be a true representation of that fact. Write about the things that matter to you, the things that you find fun, or even the things that annoy you. Just don't be negative in general, and keep it short.
Choose a photo that shows off your face and (preferably) figure, in which you're doing some activity that you like (unless it's drinking alcohol, no one wants to see you wasted).
The Search
After you've made the perfect profile, it's time to state what you are looking for on that dating site. Whether it's something casual or a potential spouse, you need to be honest about the whole thing. However, do not exclude the possibility of meeting someone you like and "seeing where it leads."
Also, it's important that you don't seem too picky! There are a lot of lonely hearts in Quebec that will happily go on a date with someone whom they like, whether that person has blonde or black hair. If you want to master the online dating scene, you need to be open to all kinds of people.