Lately, the Internet has been flooded with various online dating websites and platforms. Millions of people are using these sites in order to find true love, hook-ups or simply talk to someone. Creating a profile on these websites is simple, but the real trick is to make yourself stand out from the rest of the competition.
There are a lot of useful tips and tricks regarding this specific topic, but we decided to narrow it down to three most important categories that you need to work on if you want to be a successful online dater.
Once you register yourself on a dating site, you will have to focus on these three essential parts of online dating – Building up your profile, communication, and adding some interesting photos of yourself.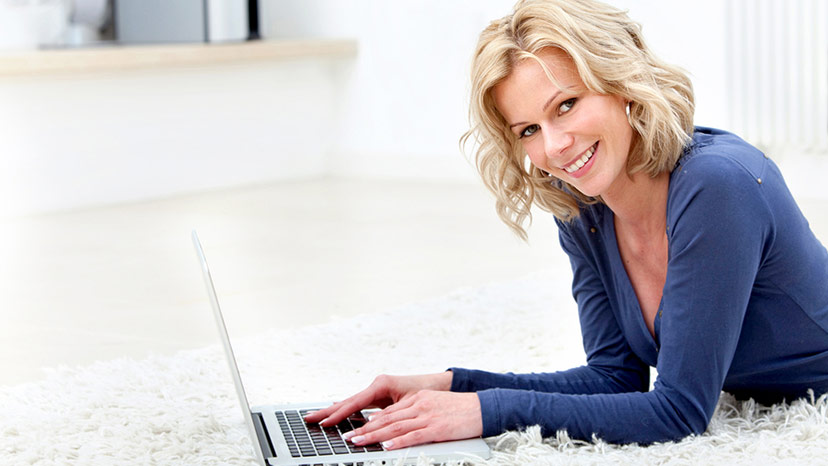 Building Up Your Profile
The beginning is always the hardest part. You're afraid what people might think of you when they read your bio. You mustn't worry about that. The key to success with online dating is to have a well-written and specific bio.
Don't be afraid to say what you like and what you don't like – Make yourself interesting by mentioning your hobbies, passions, and other free-time activities. Your possible matches want to know if they will fit in your life. Also, state what types of people you don't like. That will definitely save you some time.
Be honest! (Well, most of the time) – Everyone loves to brag every now and then, but don't get carried away. You can brag a little bit just to impress a girl or a guy you like, but try to be honest most of the time because that way you'll attract just the ones you really want to meet in real life. Honesty will definitely save you some awkward situations in the future.
Most importantly – avoid clichés! – When you're describing yourself on a dating site, don't say that you love "long walks on the beach" or something like that. No one actually does that in real life. Be unique and be real. That will get you far on these websites.
Communication
After you establish a contact with someone, the way you communicate with that person becomes crucial for success.
First of all, you have to be original. Don't just say hi or hello and expect magic to happen. Be unique, try out some unorthodox and witty greetings. Be funny and try to talk about your mutual interests. Keep the conversation alive and don't let it fade away.
Don't be hasty with physical compliments – Of course telling someone their pretty and sexy can be very flattering, but you must be very careful with those compliments. You don't want to rush it because you'll come across as a desperate person who wants to jump right into a physical relationship. That can be really off-putting. Instead, use phrases like "you're cool, that's awesome, you are nice". That way you'll let them know that you're interested in the "complete package", not just the body. Be witty, unpredictable and funny. If you make them laugh, success is pretty much guaranteed.
Pay attention to grammar – Bad grammar and incorrect spelling are definitely major turn-offs when it comes to online dating. So, avoid words like "luv, wat, u, ur". Just write properly, and you'll see, that will pay off. Remember, smart is the new sexy. Use that!
Last But Not Least – Photos
Photos are maybe the most important part of every profile. It may be superficial, but images are the first thing people notice. So, use that as an advantage.
Upload recent photos. We know it's tempting, but you really shouldn't upload younger photos of yourself that were taken more than a year ago. That's just not fair! Be honest, play fair and you'll avoid awkward situations when you finally meet your match.
Don't put grumpy photos of yourself on your profile. No one loves a grouch. A big, wide smile will get you far in this world.
If you love to brag about how you traveled the world and visited some awesome places, verify those stories with some photos. That will definitely impress a lot of people on the dating website. Everyone loves an adventurous type.