Many people have decided to dip a toe in an online dating world due to lack of success in the conventional type of dating. That is completely normal, but it's wrong to think that online dating is easy and that you'll surely be a huge success.
Of course, online dating is a bit easier and definitely less stressful than the real life dating, but it's pretty far from a sure thing.
You HAVE TO put in some hard work if you want to be a successful online dater.
One of the things you have to work on is, of course, the look of your profile. Conversation with other members is pretty important too, but you won't get to that part if your profile isn't appealing to other users.
So, we decided to share some wisdom and useful tips on how to create unique and awesome online dating profile.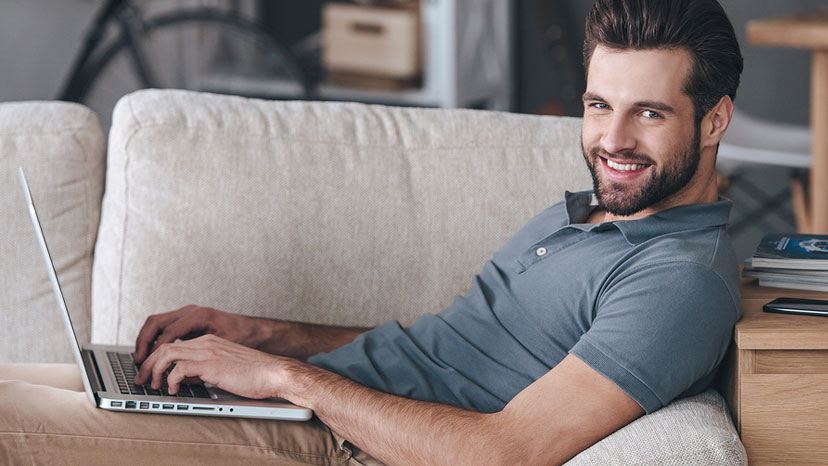 Your Profile Should Be A Conversation Starter
When it comes to online dating, the ultimate goal is to get someone you like to talk to you and create some kind of communication. Just sending a message or a flirt won't be enough, trust us. You need to create an interesting profile and background, so when the person you like sees your profile he/she will be intrigued enough to answer back.
To do so, it's extremely important to be specific.
For example, don't just say that you're an adventurous and outgoing type of person, say exactly what exciting and outdoor activities you like. If you like hiking or rock climbing, state that in your profile description because that will definitely attract some like-minded people.
There are too many generic and non-specific dating profiles out there, so be different, be yourself, and be specific.
It will certainly pay off.
Pictures Are Crucial
You heard this one before, we're sure, but pictures really are crucial in the online dating world. We're not talking just about the profile picture, but about all those other pictures you upload to your profile. Although it's rather important that you look good on those photos, that's not the only thing you should be focused on.
You should upload photos where you're having fun or doing something interesting and intriguing. That will also spark up the conversation with your potential match.
Photos, where you're simply trying to look good while standing still, are boring. Be original, loosen up a little bit and show everyone how fun, unique and cool you are.
Proofread Everything You Write On Your Profile
Trust us, grammar is one of the most important things in the online dating world. People often think otherwise, and that is exactly the opportunity you should seize.
Normal and intelligent people love to read well-written and grammatically correct descriptions. If you have one of those, you'll gain instant respect with other members and will surely lead towards something bigger, and before you know it – you'll be chatting with your perfect match.
So, don't forget to check your grammar and spelling, because that is one of the crucial steps towards an awesome online dating profile.