Online dating has now officially become a huge part of everyone's life all around the world and Canada is no different. It's basically one of the easiest ways to find yourself a perfect match in a very short period of time.
Dating sites are amazing, but we live in a fast-paced world where we don't have time to sit around all day and browse for dates. So, that's where dating apps come in handy. Aside from young and middle-aged people, Canadian seniors are pretty active on these useful apps as well.
That's why we decided to pick 3 most popular mobile dating apps among Canadian seniors. Stick around and check them out, maybe you'll find your next favorite dating app.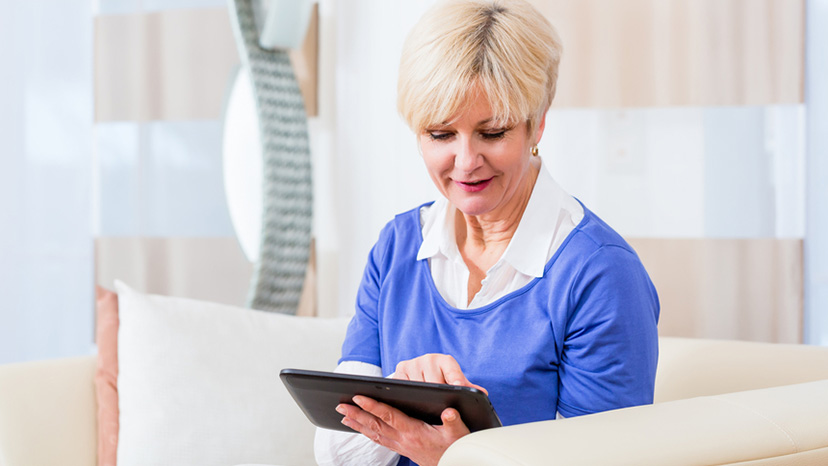 OkCupid Is A-Okay!
OkCupid is one of the best free dating apps in the world. It's absolutely free for everyone to use, but if you're serious about online dating, you will definitely want to pay a few bucks for a premium membership since it offers a lot of neat perks.
This is a great app for seniors because it has a huge member base that's filled with diverse people, but also a lot of seniors from all over the world who are ready for new relationship and commitments.
The best thing about OkCupid is that it is extremely easy to use. It has a sector where you can answer and ask questions, a separate section where you can post as many pictures as you like, "About Me" feature, and the desired match option.
Simple, user-friendly, and fun – the best combination!
OurTime.com
If you're a Canadian senior who is interested in spending some quality time with attractive and interesting people over 50, OurTime.com might just be the perfect app for you.
Everyone who is interested in both casual and serious relationships will be able to find a perfect match in no time.
One of the most important things about this amazing app is that it has a very simple interface. So, if you're a senior and you're not very skilled when it comes to new technologies, you don't have to worry at all – you'll get a hang of it in a matter of minutes.
Members can post photos, videos, and even audio greetings. This final option is very neat in case you want to hear your potential match before you arrange a meeting.
Sounds good!
Find A True Companion By Using "Stitch"
Stitch is one of the best and most popular dating apps for seniors in Canada and around the globe.
It focuses on people aged 50 or higher and it basically doesn't allow younger people to join in. That is good if you really want to find a mature 50-year-old adult with whom you can travel and go on other various adventures.
Of course, other than traveling with someone, you can also meet people for coffee, take them to a dinner, to the movies, to a concert…
The app is also quite easy to use, while it has amazing free features. However, if you want perks like member-to-member phone calls, direct messaging, you'll have to pay for a full membership. But it will certainly pay off in the long run. Trust us!