Online dating has become pretty popular and it managed to spread globally over the past decade or so, and millions of people all around the world have now included internet dating into their daily routines. Consequently, there are now numerous cool online dating platforms out there, but the problem is that most of them require that you spend hours at your computer or a laptop.
With a rapid rise of smartphones and other portable devices, the need for online dating apps grew as well.
These apps allow us to continue our online dating even when we're on the move, which is why decided to save you some time and delve a little deeper into these 3 great mobile dating apps that will definitely spice up your love life.
Buckle up!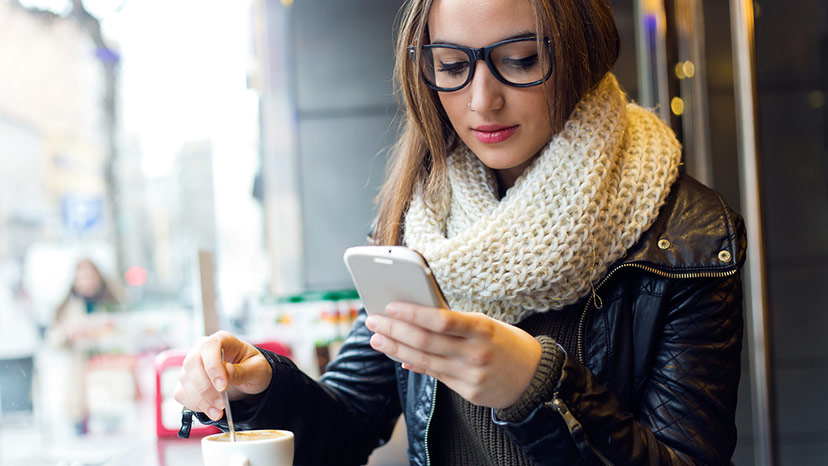 Coffee Meets Bagel
Now, if that's not a perfect name for a dating app, I don't know what is. Although this app is not (yet) as popular as Tinder, it certainly offers some really interesting and exciting features.
Here's how it works:
After you set up and create your profile, the app will use that info in order to send you one possible match (bagel) a day.
When the app sends you the match, you then have 24h to decide whether you're going to "like" the bagel or click "pass". If you choose to like the profile, the app immediately creates a chat room for you two.
Pretty cool.
However, the created chat room will expire within 8 days, so you quickly have to decide if you want to meet that person in real life or not. That puts some pressure on users, but on the other hand, if you don't like the person, you don't have to do anything, the chat will just disappear after 8 days.
There's one theory that says you can fall in love with anyone within just 4 minutes, so 8 days should be more than enough.
How About We
Like many other dating apps for smartphones out there "How About We" has a swipe option, but this one also allows you to describe your perfect date and upload that idea on your profile. If someone likes or shares the same idea of a perfect date as you, that person can then contact you, and vice versa.
Unlike with Coffee Meets Bagel, you don't really have to be hasty and make rash decisions with this dating app. Take your time, analyze someone's perfect date and see if that's something you would be interested in.
The best thing about this app is that there is no word limit when it comes to date ideas.
Besides searching for people, you can also search and browse for specific date ideas and suggestions you have in mind, which will definitely narrow your search and leave you with some selected candidates.
Another cool thing about this dating app is that safety is guaranteed. So, How About We?
Tinder
This dating app is definitely the most popular one out there. It is very fast-paced and it has to be connected with your Facebook account. That Facebook connection offers you some security because at least one of your Facebook friends will know the person you're about to meet in real life.
It has a very simple interface. When the image of your potential hook-up comes up, you just swipe it left if you don't like what you see, or swipe to the right if you're interested.
Tinder has a HUGE member base and the best part is that your interest in someone will stay a secret unless that person shows interest in you as well.
Some people think that this app is a little bit superficial since it's mostly based on what a person looks like, but hey – that's speed dating for you.
Oh, and one more thing – be careful while swiping because if you make a mistake, there is no "undo" option.